Aujourd'hui, je vous présente une super appli, très utile, facile d'utilisation, et assez design. Je l'utilise depuis quelques semaines, puis j'ai voulu en savoir plus sur l'auteur, et l'ai contacté en anglais. Chris a lui aussi eu quelques épisodes d'anxiété, et a crée cet outil pour partager son expérience, aider d'autres personnes et pourvoir l'utiliser personnellement.
Si vous possédez un smartphone, je vous conseille vivement de la télécharger, et de l'utiliser chaque jour! Elle est assez bien traduite en français et possède des sections de respiration, de carnet cognitif, d'humeur, santé, etc… Elle peut devenir votre petit compagnon de route pour vos expositions, vos routines, vos thérapies !
Pour télécharger, suivez ces liens :
iOS: https://itunes.apple.com/us/app/pacifica-tools-for-stress/id922968861?mt=8&uo=6&at=1010l3fm&ct=
Android: https://play.google.com/store/apps/details?id=com.pacificalabs.pacifica
[su_divider top= »no » style= »dashed » divider_color= »#F19123″ link_color= »#F19123″ size= »1″]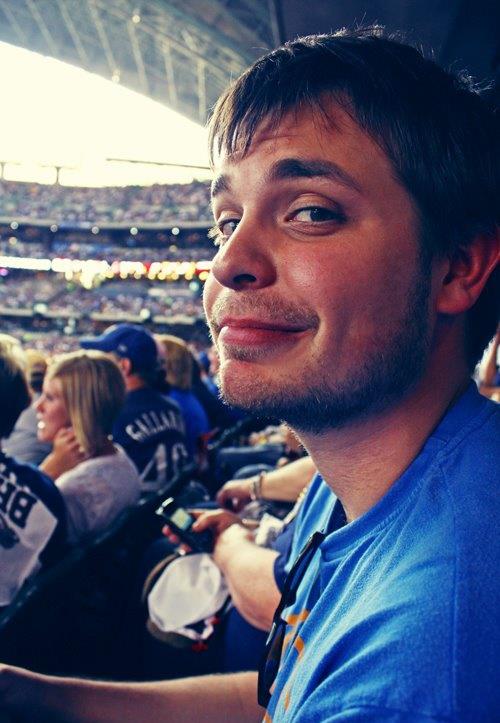 Can you tell us what happened to you personally? Have you been experiencing a panic disorder or anxiety disease?
My earliest memory of anxiety dates back to 2nd grade. I didn't know it was "anxiety" at the time, but my dad taught me how to breathe calmly in-and-out to stop my stomach aches. I still use this technique to this day.
Have you ever lived any impossible-to-overcome situations? For example, going on vacation, driving, taking elevators, or anything else?
I don't believe anything is impossible except in our own minds. Anxiety has taught me that our minds create these self-imposed ceilings. Admittedly, I'm a nervous guy with plenty of doubts, but I try not to let these thoughts ultimately effect my reality.
 Embrace the fear and you can do anything.
Could you describe what you have done to « heal »? Which were your better helps?

For me personally, I found relief in Cognitive Behavioral Therapy, mindfulness meditation and healthy habits. These techniques heavily influenced Pacifica.
When you started considering to build your application Pacifica, were you still experiencing any anxiety troubles?

I wouldn't use the word « troubles ». I think I'll always experience anxiety in some form or another, but the important point is I'm no longer a prisoner to anxiety. The "fear of the fear" is what's so crippling. These days, I know that I can handle whatever anxiety throws my way, and that's the way out.
Could you describe how you have developed the application?

I started working on Pacifica because I wanted to spread the word on Cognitive Behavioral Therapy, mindfulness meditation and wellness. These are techniques that can help a huge amount of people, whether they're suffering from anxiety, depression or stress.
Do you still use your application personally nowadays?

Yes, I use Pacifica every day. I'm a part of the community just like our users.
What is coming next for your project?  Which functions or improvements would you like to create?

We have a new release coming out this week that introduces Private Groups and Public Communities. With over 200K users in 4 months, we're excited to add social features to Pacifica.
Private Groups make it possible for users to chat and share data with friends or family. Public Communities allow users to share/browse stories & advice with the entire community on a slew of topics ranging from Your Stories to Quotes to Depression to Work Stress.
Do you have a daytime / regular job or are you living thanks to your app?

I left my job in October 2014 to work on Pacifica full-time. It's been an exciting ride, and we're just getting started.
—
You can download Pacifica at:
iOS: https://itunes.apple.com/us/app/pacifica-tools-for-stress/id922968861?mt=8&uo=6&at=1010l3fm&ct=
Android: https://play.google.com/store/apps/details?id=com.pacificalabs.pacifica